How to get prepared for installing insulated roof panels
Insulated roof panels have gained a great deal of popularity in recent years.  And for good reason.
Being a prefabricated unit with roof, ceiling and insulation already built in, as well as being lightweight and easy to install, there is no need for the roof installation process to be 'layered'. That means that once the roof is up, it's finished—you don't need to spend extra time insulating, installing a ceiling or painting it.  Or maintaining it.
You can put your feet up and join your friends and family as you enjoy your new weather-proof pergola sooner than you thought possible. It's fair to say that insulated roof panels have revolutionised the building of outdoor undercover spaces.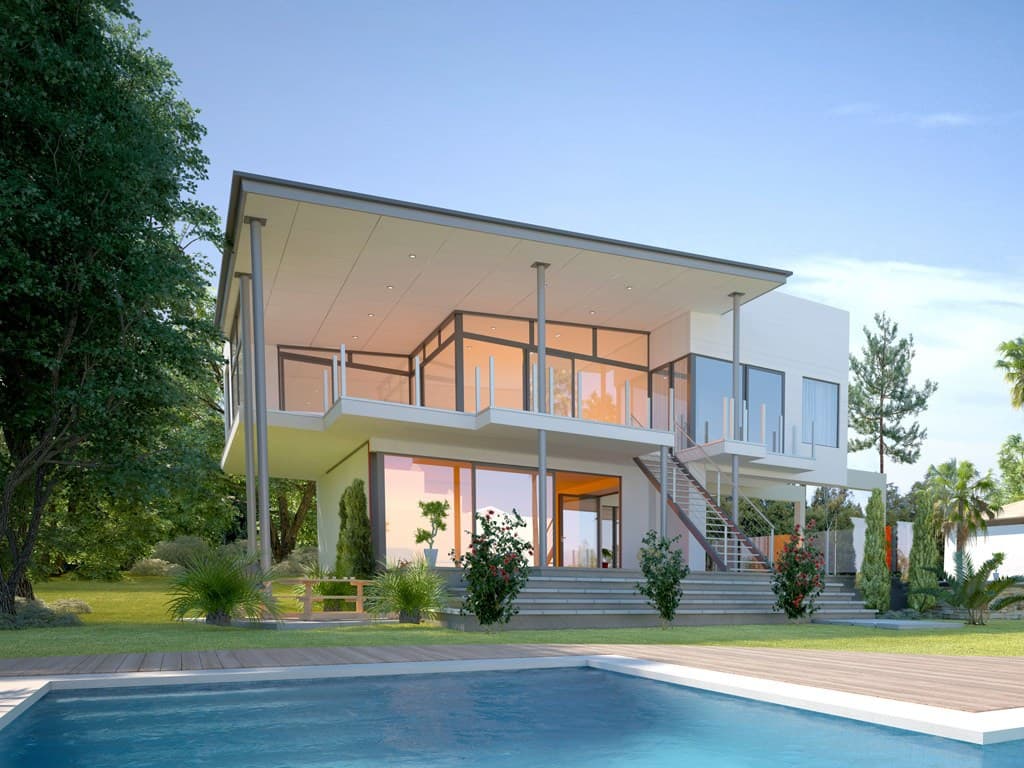 What you need to do before you get started
At Easy Panel, we have provided roofing panels for owners of hundreds of Queensland homes and businesses and know the sense of satisfaction people get when they complete a project.
We can empower you with all the info you need to get through the entire process yourself. Or if need be, we can help get you in contact with a reputable tradesperson to do it for you. Before you embark on your new outdoor roofing project, let's cover off a few steps to plan for.
Selecting the panels right for you – You can view all the different types of panels we have online.  If you would like to see them for yourself, you could come to our Underwood office to see them on display.
The roofing panels can be installed attached to the fascia, free standing or as a fly over patio structures. If you have any questions about your selection, we can run through the process with you—either in person at our office or over the phone.
An easy measure for a quick quote – all we need is the width and length measurements to provide you with an accurate quote for materials.
The insulated roofing panels come in standard sizes of 4 metres,, 5.9 metres, 7.8 metres and 11.8 metres.  Any of these can be cut down to size for you. You could either collect them from us at Underwood, or delivery can be arranged throughout the south-east Queensland region.
Learn more about the cost of insulated roof panels.
Permissions and timeframes – in a majority of councils around Queensland, if the undercover area is below 9 square metres, there's no need for council permissions or engineer specifications. If your project area exceeds 9 square metres and you are hiring a builder, the following will be all arranged for you. But if you are planning on installing the roofing yourself, there are a few steps you need to take.
Arrange for an owner-builder license from the QBCC.
Arrange a draughtsman to draw up the technical plans for your roof.  You would normally allow a week to get this finalised.
Then arrange a building certifier who will come to inspect the site and submit plans to council for approval.
To keep good neighbour relations, and especially if you are installing a roof within 1.2m metres of the boundary, it's always advisable to keep things friendly and let your neighbours know of your plans.
Kit and tools needed – Easy Panel's insulated roofing panels come as a kit.  That means you get all the parts necessary to install them, including flashings, screws, washers, rivets, seals and trims.  The step-by-step installation guide helps you along.
You are still required to provide some tools of your own for the installation, so check that you have these handy: a drill, circular saw with a metal cutting bit, tin snips, a pop rivet gun and a silicone or caulking gun. The panels come with a film of plastic on either side to protect them during the storage phase, but it's still good to keep them off the ground and away from moisture. It's why we recommend placing them on a trestle table, buffered with old blankets.  Once they're ready to go up, peel away the plastic on all sides.
A long weekend and a second pair of hands
A majority of home projects require either the 4- or 5.9-metre roofing panels which range in weight between 30 – 50kg.  So when it's time to fit them into place, make sure you have someone available who can help you lift them up.
For the average project around the home, you can expect the installation to take you about 3 days. It's the perfect task for a 3-day long weekend, or the equivalent time if done bit by bit.
Easy Panel we can help
Whether you choose to install the roofing yourself or have somebody do it for you, at Easy Panel we can assist you with all the information and know-how to get you there. If you have any questions, our friendly team is available to assist you. Call us on (07) 3299 5541 for an obligation-free chat.