There's much said about 'downsizing' homes.  Some people are even moving into 'tiny' homes only marginally larger than a caravan. But if you've spent an extended family holiday camping or caravanning, you'll know the relief of being back home with more breathing room for everyone.  Because living like sardines in a can for long periods can be quite vexing.
But perhaps your family home feels too small too.

The reality is, a larger home is needed at different times throughout your life so those under the same roof can enjoy a comfortable amount of personal space.
For instance, when you first start a new family, as the kids grow into teenagers, being empty nesters hosting a family get-together or having the grandkids come visit, and maybe having your parents live with you when they are elderly.
There is also the increasing trend of adult kids staying in 'the nest' for longer.  Or moving back in for a time, such as when saving for their own home.
It's good to consider renovating and expanding your existing home.  If done cleverly, you can create a lot more living space for everyone to enjoy without breaking the bank.
Get savvy by using durable prefabricated building materials
A home extension can include an extra bedroom, bathroom and living room.  The same benefit of extra space can be had using different building materials and methods—and your choice can have a big impact on how much you spend.
The ideal scenario is to use the most durable and cost-effective materials while minimising the build time.  This can be done with prefabricated insulated roofing panels and wall panels.
In the case of the insulated roofing panels, these come with an in-built roof, insulation and ceiling, and are already painted.  They are lightweight but durable and simple to install.  And once the panels are up, it's all done—there is no need to then insulate, paint and otherwise spend time (or money on tradespeople) for the finishes.
Likewise, the wall panels come pre-fabricated and pre-painted.  It is easy to cut out holes for doors and windows and to run power through them.  This saves you a great deal of money and time on tradespeople needed for carpentry, cladding, brickwork, gyprock installation and painting.
As a ballpark, you can expect to build an extra room using prefabricated wall panels and insulated roofing panels for approximately $56 – $85 per square metre.  Compare this to other 'layered' methods where various tradespeople are needed – at a cost ranging from $67 to $98 per square metre.
Think not only indoors… but undercover outdoors too
With Australia's fantastic climate, we get to enjoy the great outdoors all throughout the year.Sometimes, all that's needed to extend out a living space is some outdoor undercover space which protects from the sun and rain.
That's where insulated roofing panels are an ideal material to make the outdoors feel semi-indoors.
Just lay out some comfortable outdoor furniture (think hammocks, sofas with chaise, pouffes, bean bags, etc.)  beneath your new roof.  In effect, you will have an additional living room to enjoy—with the benefit of shade and shelter… and fresh air.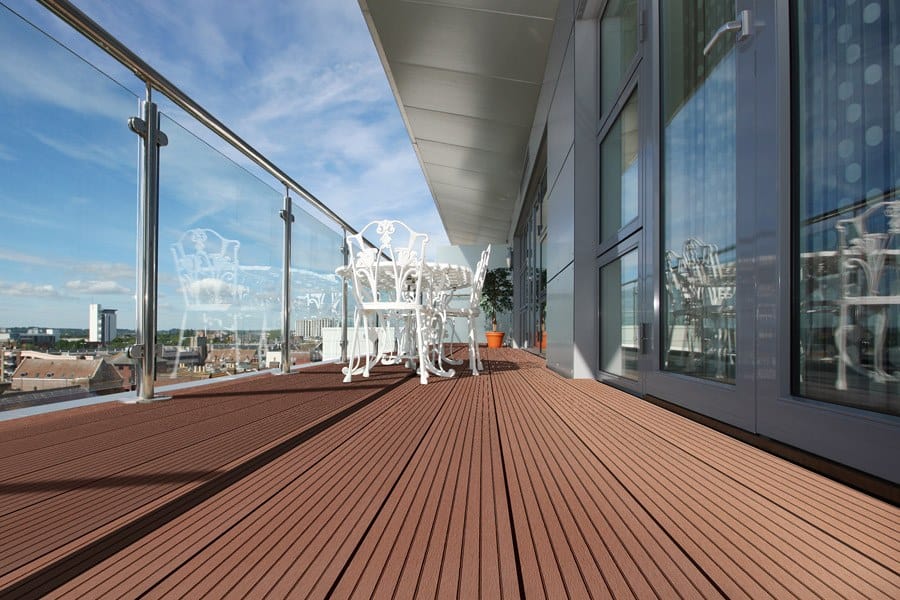 Why build now? Use the Homebuilder grant – your $25,000 government incentive
If you've been thinking of making substantial house renovations or building a new home, the government's $25,000 grant may be the incentive you need to get a move-on.  If you prepare and apply by the end of December 2020, you could be eligible for the grant.
In a nutshell, the grant is available to you if you are an owner-occupier, Australian citizen and you are:
Carrying out substantial renovations – grant is paid after the commencement of construction with a minimum of $150,000 of the contract price paid.
Building a new home – grant is paid once foundations are laid and you have paid the builder their initial payment.
Buying a new home or off-the-plan – grant is paid after you have registered your name on the title.
For a full updated list of eligibility criteria, including income caps, see here and here.
Avoid building delays – buy Australian-made
A final important note to consider.  With current worldwide events, there is disruption to the supply chain of building materials from overseas.  This means potential extended delays if you start a new building project relying on imported items.
Buying readily-available Australian-made materials can make a huge difference to the timeline of your build.
At Easy Panel, we offer a 7-day turnaround when you order our Australian-made building materials.  And only an additional 3 days if you buy custom-made materials.  You will have the peace of mind that your building project will stay on track and you'll be able to enjoy your newly expanded living spaces much faster.
Want to know more?
Contact us on (07) 3299 5541 to find out how our insulated roofing panels and wall panels can transform your home.