If you're thinking of building a new outdoor area that's stylish, durable and low-maintenance, then you need to read this article. We've assembled the ultimate 'how to' guide that will assist you in creating your dream outdoor patio and decking — complete with roof, decking, screens, and fencing.

We'll be sure to cover all the hot topics including; style, material, colour, installation, and maintenance. So roll up your sleeves and let's dive in.
1. Getting started
We know what you're thinking. I want to build the perfect patio and deck for my home, but where do I start?
Well, here are seven guidelines you must follow:
Build a patio that provides shade and shelter
Maximise privacy without imprisoning yourself
Make your outdoor area a place for all seasons
Anticipate your deck size through its purpose. What do you require?
Choosing your patio and decking's style may be your most important decision
Wood is cheaper than a composite, but it requires constant upkeep.
Don't take shortcuts with regulations and good-neighbour courtesy
We highly recommend you visit our office display in Underwood.Our friendly staff will run you through the whole process and answer all your questions.You're also welcome to take photos of the display.
Once you know your measurements, get a free no obligation quote.We only require the length and width of your area to provide you with an accurate quote. Feel free to email any plans/photos.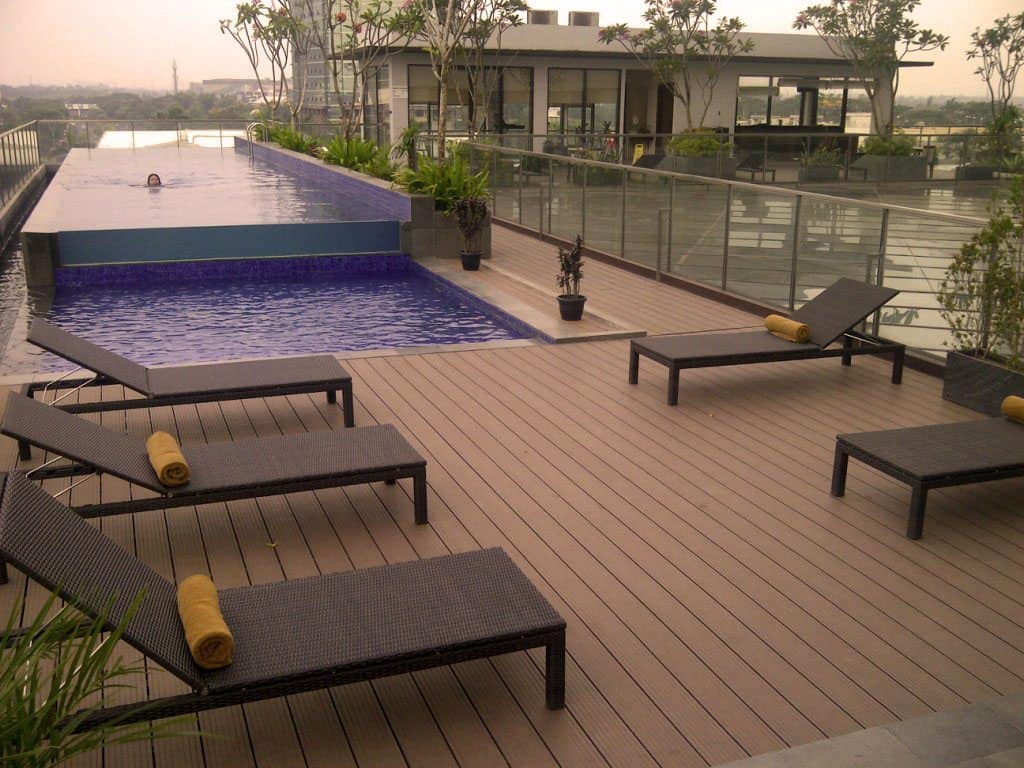 2. Working out the finer details (style, material and colour)
OK, now let's get stuck into the nitty-gritty. When choosing the style, material and colour for roof panels and decking – we've got you covered.
Easy Panel
There's no longer any need for three separate products to create a weather-proof roof, quality insulation and attractive ceiling. Our roof panels are constructed to incorporate insulation between two sleek outer panels.
The core of our panels contains a thermal insulator to keep your living space cool and pleasant. You'll be able to save on your energy bills, with panel insulation reducing the need for fans and air conditioners. The panels are lightweight yet sturdy, with steel outer layers. They're strong enough to span distances of four metres or more, so your sheltered space won't be hampered by obtrusive supports.
The Easy Panel design represents strength, visual aesthetics and ease of use. You can be confident in a product that's built to withstand Australia's harsh environment.Save time and money with our cost-effective and straightforward to install insulated roof panels.
We provide a durable decking product made with eco-friendly, recycled timber powders and high-density polyethylene (HDPE). Composite decking looks and feels just like timber except it's ultra-durable, low maintenance and 100% weather-proof.
With UV stabilisation and mould resistance, our composite decking is designed to withstand Queensland's harshest weather conditions.We're so sure of our product; we even offer a 15-year warranty for peace of mind. Easy Panel's range will suit any style and taste — available in a variety of colours including charcoal, mocha, jarrah and light grey.
We also provide fencing supplies and screening solutions with simple installation systems.
3. Payment and delivery
Our products are robust, durable and come with a 15-year warranty. Our price is competitive:
Insulated roofing panel for only $52 L/MTR
Reverse grain composite decking at a low price of $12 L/MTR
Fencing and screening for $10 L/MTR
You will pay per L/M for the length plus a cutting fee (if required).Prices exclude GST.
We stock standard length beams and posts, both in surf mist type colour. Custom orders can be made to size and preferred colours for guttering — pricing varies. We'll provide an itemised quote for you, and you can accept your quote online. Once payment is finalised, we can arrange third party delivery freight or you can pick-up your order from our Underwood depot. Easy Panel keeps all products in stock to avoid annoying wait periods.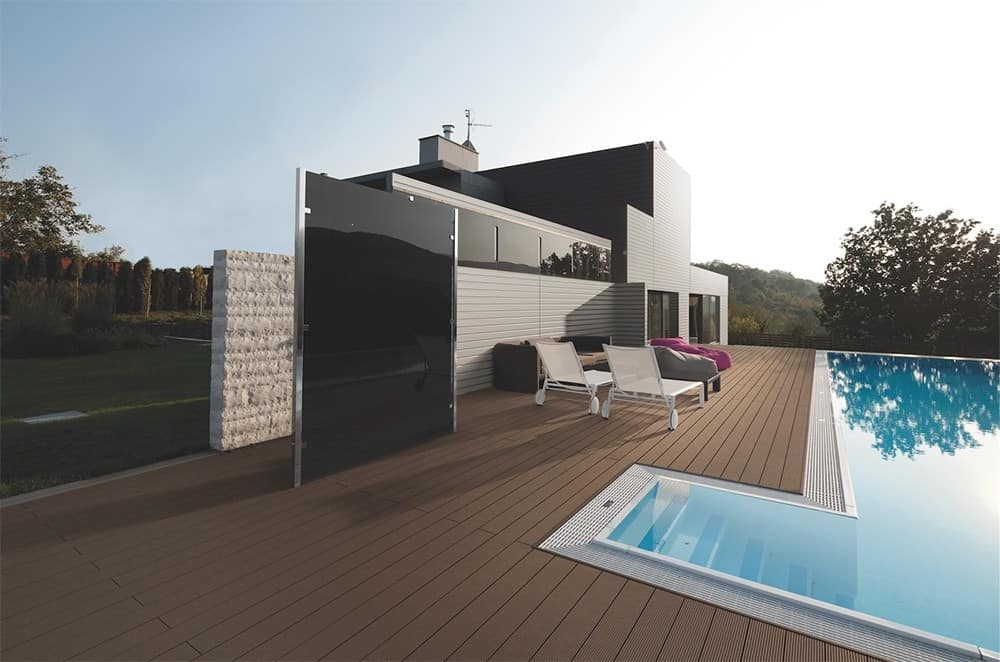 4. Installation
Tradies and the do-it-yourself home improver install our products.
Let's start with our easy to install insulated roofing supplies and panels.Your project kit includes all of the panels you need with fixings, flashings, screws, rivets, washers, seals and trim to complete the job, quickly and easily. The panels are shaped to fit and lock together for a watertight seal.
Next, Composite Decking with our concealed clip system. The easy fit installation system locks together panels, allowing you to fit them to support structures.Our customers prefer this system because it means quick and easy installation and your surface is free from nails and screws, so your new deck is entirely safe for bare feet.Additionally, our hidden fixing system is carefully designed to hide unattractive fixings.
As we're a supply company, we don't complete installations. However, we can recommend a reputable tradesperson if you get stuck. Our products come with an installation guide, which explains in detail how to install the panels, decking and capping.
5. Maintenance (hint; there is none)
Nobody wants to spend every other week maintaining their outdoor area.
It's expensive, time-consuming and takes all the joy out of the whole experience. Luckily, our panels and composite decking material are weatherproof and maintenance free.Composite Decking is a durable decking product made with UV stabilisation and mould resistance– so it doesn't bleach or fade. To wash, use soapy water. No oiling or coating required.
Easy Panel roofing solutions aren't just simple to install; they're also simple to maintain. There's no need to paint the panels because the colour is added during manufacture. An occasional rinse with the backyard hose is all that's needed to keep the panels looking fresh, year after year.
A 15-year warranty backs both products for total peace of mind.
Come and see our office display in Underwood
Easy Panel has designed the perfect low-maintenance fencing, decking and screening products for your outdoor area in Brisbane, Sunshine Coast, Ipswich and the Gold Coast. Visit our office display in Underwood for more information. For a free no obligation quote call us today on 07 3299 5541.